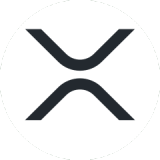 #Payment
#Ripple
#Public Chain
#Binance BUSD
0.59754
$1.06B
$32.16B

Rank #5

53.82B
Spot Markets
Overview
Market Data
| | Coin | | | | | |
| --- | --- | --- | --- | --- | --- | --- |
| | | | $0.5982 | -1.4% | $163.42M | |
| | | | $0.5983 | -1.37% | $423.72M | |
| | | | $0.5982 | -1.43% | $21.45M | |
| | | | $0.5978 | -1.29% | $161.11M | |
| | | | $0.6047 | -1.34% | $301K | |
| | | | $0.6145 | -1.01% | $28.7K | |
| | | | $0.5979 | -1.35% | $70.56M | |
| | | | $0.59791 | -1.33% | $8.53M | |
| | | | $0.59549 | -0.09% | $58.65M | |
| | | | $0.5979 | -1.47% | $718.01K | |
| | | | $0.598 | -1.51% | $117.6K | |
| | | | $0.5978 | -1.43% | $77.16K | |
| | | | $0.5981 | -1.48% | $1.82M | |
| | | | $0.5978 | -1.4% | $3.75M | |
| | | | $0.5985 | -1.37% | $77.9M | |
| | | | $0.6035 | -1.5% | $532.55K | |
| | | | $0.6121 | -1.4% | $1.44M | |
| | | | $0.5981 | -1.5% | $14.27M | |
| | | | $0.6029 | -1.44% | $87.95K | |
| | | | $0.6117 | -0.97% | $65.09K | |
| | | | $0.00001616 | -0.31% | $124.8 | |
| | | | $0.00001616 | -0.31% | $29.04 | |
| | | | $0.00001624 | 0.00% | $1.91 | |
| | | | $0.00001616 | -0.12% | $0.49 | |
| | | | $0.00001612 | -0.74% | $0.44 | |
| | | | $0.0002975 | 0.61% | $442.2 | |
| | | | $0.0002974 | 0.61% | $125.43 | |
| | | | $0.0002986 | 1.12% | $24.72 | |
Cryptocurrency Calendar
11-29 00:00Oasis Network | Oasis Core 23.0 LaunchRelease

11-30 00:00JOE | Maker MedalsRelease

11-30 00:00Immutable | ZzkEVM Testnet Re-genesisRelease
What is XRP ($XRP)?
XRP is a cryptocurrency aiming to increase the speed and reduce the cost of transferring money between financial institutions. Underpinning Ripple's xRapid product, an on-demand liquidity solution, XRP is used as a bridge currency for financial institutions exchanging value between multiple fiat currencies. XRP is the native token of the XRP Ledger, an open-source cryptographic ledger powered by a peer-to-peer network of nodes.
Who are the founders of XRP ($XRP)?
The XRP Ledger was built in 2012 by Jed McCaleb, Arthur Britto, and David Schwartz. However, the conceptual development of a decentralized monetary system was already started in 2004 by Ryan Fugger, who was subsequently approached by and joined by Jed McCaleb. Later in 2013, Jed McCaleb would leave the company over internal disputes around the company's vision and would ultimately go on to found Stellar.
The XRP Ledger and its surrounding community are maintained by participants of the global "XRP Community", of which the company Ripple, is an active member.
What is the history of XRP ($XRP)?
In 2004, Ryan Fugger founded RipplePay, a financial technology company aiming to create a peer-to-peer payments network. Separately, in 2011, a team of Jed McCaleb began the development of a new consensus network for digital currencies that would ultimately become the XRP Ledger. Later Chris Larsen, David Schwartz, and Arthur Britto would join the project, and in 2012 McCaleb and Larsen approached Ryan about RipplePay. After a discussion with the RipplePay community Ryan handed over the project to McCaleb and Larsen, and in September 2012 they founded Opencoin (re-branded to Ripple Labs in 2013).
In 2013 Ripple released XRP, a native token on the Ripple Consensus Ledger. At launch, it created 100 billion XRP tokens of which 80 billion tokens were allocated to the company and 20 billion were given to the three founders. Over the course of 2013, Ripple would raise over $7.5 million from some of the most prestigious venture firms in the united states. Later that year Jed McCaleb would leave the company over internal disputes around the company's vision and would ultimately go on to found Stellar.
After the initial release of the XRP Ledger, Ripple focused its efforts on getting financial institutions to use the ledger to process remittances. Entering the cross-border payments market led to regulatory scrutiny, with FinCEN fining Ripple Inc for violating the bank secrecy act in 2015. As part of the remedial plan related to the fine, Ripple Inc agreed to enhance the anti-money laundering capabilities of the XRP protocol and stricter permissioning requirements were added for additional participants to join the network.
To further enhance the credibility of XRP as a partner for traditional financial institutions, Ripple obtained a BitLicense from the State of New York in 2016. The upside of these enhancements and engagement with regulators was they gave XRP the capability to more deeply integrate with the traditional financial system.
Today XRP's primary use is as a bridge currency underpinning Ripple's xRapid product, an on-demand liquidity solution. xRapid allows financial institutions to exchange value between fiat currencies through a network of digital asset exchanges that use XRP as a bridge currency for its liquidity.
To date Ripple has raised over $120 million in venture funding, and XRP is one of the largest cryptocurrencies in the world by market capitalization. Ripple and its founding team own the substantial majority of the XRP supply which Ripple the company programmatically sells on a quarterly basis. Since 2016 Ripple has sold over $1.1 billion worth of XRP and XRP sales remain Ripple's dominant source of revenue (and controversy). Some believe it is controlled and managed by the authorities and does not fit the concept of decentralization.
What is unique about XRP ($XRP)?
XRP Ledger consensus protocol
The XRP Ledger uses a Federated Byzantine Agreement, the XRP Ledger Consensus Protocol - which in turn builds on the Ripple Protocol Consensus Algorithm, RPCA - to come to an agreement on the order and validity of XRP transactions.
The XRPL Consensus Protocol differs from most permissionless consensus mechanisms (e.g., Proof of Work or Proof of Stake). The main difference (from these commonly deployed consensus mechanisms) is that the XRPL Consensus Protocol does not rely on providing incentives to any party. One of the goals of such a structure was to avoid the centralization of block-validating operators over time, where block validators sometimes cartelize as networks mature.
The "Digital Asset for Payments"
XRP is the native digital asset of the XRP Ledger. Anyone with a cryptographic key and an internet connection can receive, hold, and send XRP to anyone else. The creators of XRP developed it to be a desirable bridge currency that can facilitate trades in any other currency.
Smart contracts with specific features
XRPL supports a limited set of smart contract functions. The functions include Payment channels, Escrows, DepositAuth, DEX, Invariant checking, and Amendments.
What is the roadmap of XRP?
There is no disclosed roadmap for XRP temporarily. If you want to follow the latest updates of XRP, please check XRP's official Blog.
$XRP Tokennomics
What is the utility of $XRP?
$XRP is used as a native currency within the XRP Ledger. $XRP can be used for peer-to-peer payments within the XRP network. With its fast block times, $XRP aims to offer high throughput and quick transactions offering 1500 transactions per second capacity and 4-second settlement times. $XRP's primary use is as a bridge currency for financial institutions exchanging value between multiple fiat currencies using Ripple's xRapid, an on-demand liquidity solution.
What is the allocation of $XRP?
100 billion $XRP were pre-mined in January 2013 and allocated as follows:
20% was retained by the founders of XRP. Chris Larsen and Jed McCaleb each received 9.5 billion $XRP. Arthur Britto received 1 billion $XRP.
77.8% was allocated to Ripple
0.2% was airdropped as an experiment to try and expand usage as part of the launch.
In 2014, Chris Larsen committed 7 billion $XRP from his allocation to a charitable foundation. Jed McCaleb donated 2 billion of his allocation to a donor-advised fund. In 2014 McCaleb negotiated an exit agreement from the project dictating his remaining allocation would be held in a custodial account and released to him on a monthly schedule. A daily cap on the amount he can sell of the tokens released is included in the agreement. Today, Ripple's selling restrictions on co-founder Jed McCaleb allow him to sell his allocation at a theoretical maximum rate of 1% of the daily trading volume.
What is the supply schedule for $XRP?
$XRP outstanding supply is designed to be deflationary. $XRP is burned to pay fees for transactions via Ripplenet. Nevertheless, $XRP liquid and circulating supply are massively inflationary.
In December 2017, Ripple placed 55 billion $XRP into escrow in order to alleviate concerns that a massive amount of $XRP could hit the market all at once with a substantial negative price impact. 1 billion is being released monthly to support Ripple's ongoing operation of Ripplenet. Any unused funds are returned to escrow at the end of the month. On average Ripple re-escrows, and 700 million and 300 million $XRP become liquid each month.
Below is the liquid supply curve of $XRP.
What are the investors of XRP ($XRP)?
Current known investors of XRP include Andreessen Horowitz, Arrington XRP Capital, Astronaut Capital, Asymmetry Asset Management, Blockchain Capital, Kenetic Capital, Myriad Capital Management, Pantera Capital, SEED Venture Capital, ValueNet Capital, and Xpring.